Investment in Miramichi airport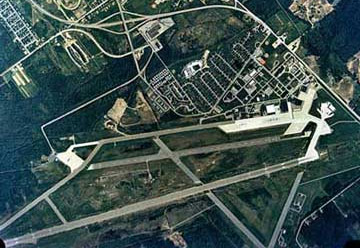 MIRAMICHI (CNB) – Premier David Alward today announced a $500,000 investment to improve the Miramichi airport and to help build the region's economy.
"This investment will help position the Miramichi region for new economic growth that will create jobs and strengthen our province," said Alward.
Funding provided through the Regional Development Corporation will be used for strategic infrastructure improvements at the Miramichi airport.
"I would like to thank Premier Alward and his government for believing in us and for providing hope to a community that has been hurting economically for so long," said Miramichi Mayor Gerry Cormier.
The infrastructure improvement project includes upgrading the airport's main runway to 3,045 metres (10,000 feet) as well as lighting and navigational system upgrades to improve the safety, efficiency and reliability of the airport. The enhancements will help promote the airport as an air cargo hub and facilitate increased trade and traffic.
"The Miramichi Airport Commission is pleased to partner with the New Brunswick government and the City of Miramichi on our strategic infrastructure improvement project," said Thomas Linkletter, chair of the Miramichi Airport Commission. "The board and I have great confidence moving forward to develop an air cargo hub for the province and Miramichi Airport."
The provincial government is investing up to $500,000, the City of Miramichi is contributing $500,000 with the remaining $100,000 to be provided by the Miramichi Airport Commission.